NFT stands for "non-fungible token," which is an item sold and purchased using cryptocurrency on a blockchain. Wait – what is a blockchain? In simple terms, a blockchain is a system of data that allows users to see the complete history of a transaction, along with protecting the transaction from theft. Since NFTs exist on the blockchain, it is easy to prove the owner and creator of each artwork, along with the ability to promote the exclusivity of an item. No two NFTs are considered the same and they cannot be replicated or destroyed due to existing on the blockchain.
NFTs aren't just digital art – they can be any physical item or digital asset sold on a cryptocurrency marketplace. The most common form of NFT is digital art or a virtual item such as a video, game piece or other form of content. NFTs like Creators Edition are highly collectible, and because the blockchain is not limited by borders, NFTs are extremely accessible to buy, sell, or trade worldwide.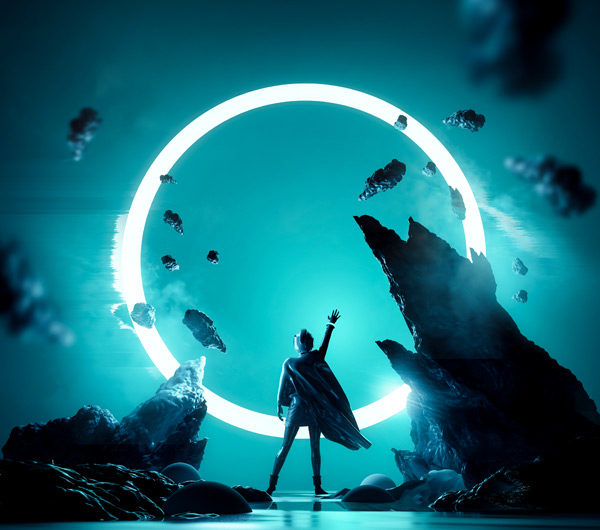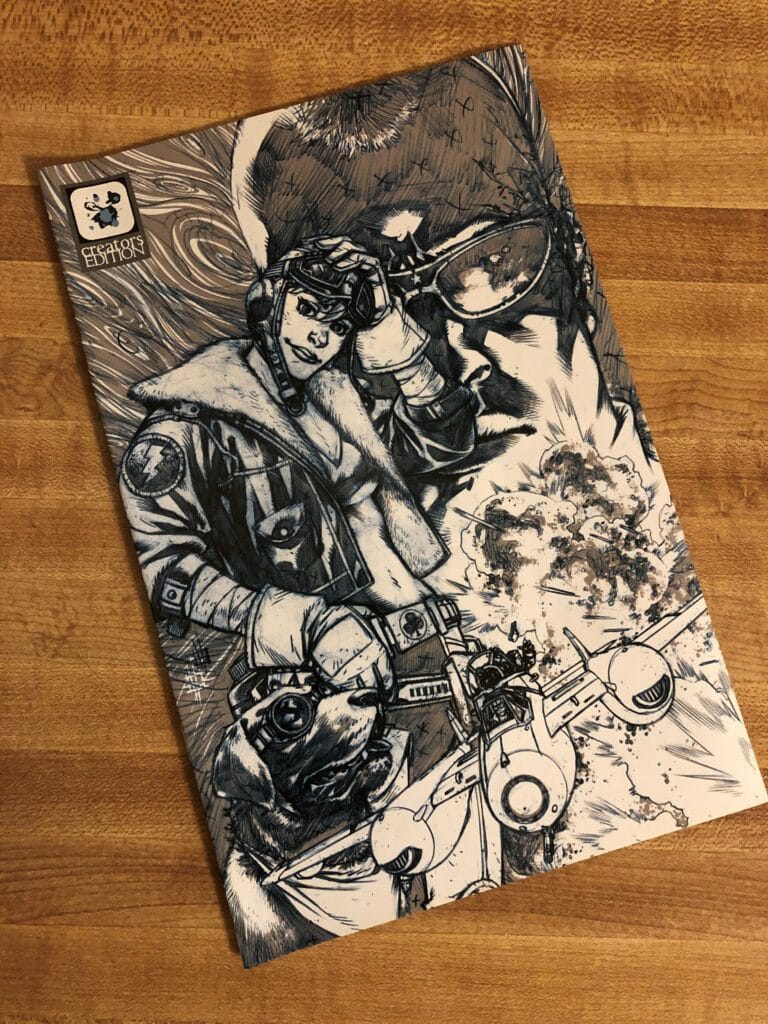 What is a Creators Edition?
Each collection of Creators Edition NFTs include a "Creators Edition," a multimedia experience that shows the individual process steps taken to create a finished cover or panel. Collect and invest in your favorite graphic storytellers or simply be inspired. Check out our upcoming drops or review our Creators Edition collections.
Creators Edition began life as fungible artwork. The Creators Edition was created as a variant cover of the limited series Wild Blue Yonder published by IDW Publishing. The creators of this book wanted to celebrate its debut issue with a highly-limited edition cover that was printed for the artists and only available to collectors through direct interaction with the creators at a convention or comic shop signing. This artist treatment became the inspiration for our NFT offerings. Some lucky NFT collectors may even be gifted a copy of this exclusive physical book up to now only available from the creators!
OWN A CREATORS EDITION – ORIGINAL ART LIKE NO OTHER
Creators Edition collections are limited edition NFTs crafted specifically for lovers of sequential art by legendary illustrators and graphic artists. Each Creators Edition drop includes unique "Creators Editions," animated NFTs made specifically for the collectors who crave deeper connections to the craft of sequential art.